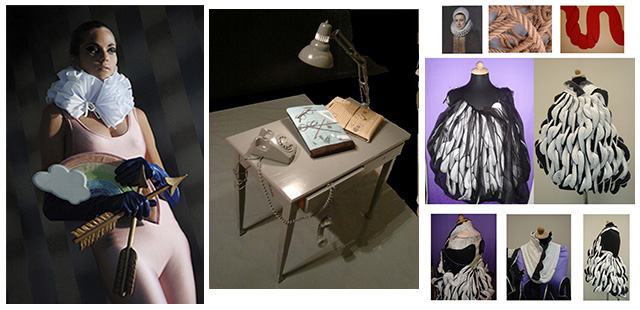 ---
"dreambag"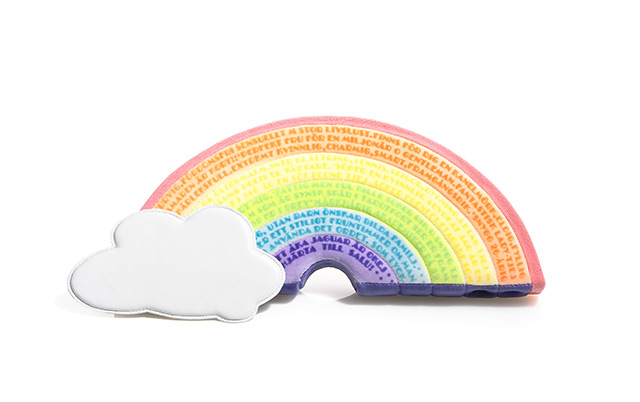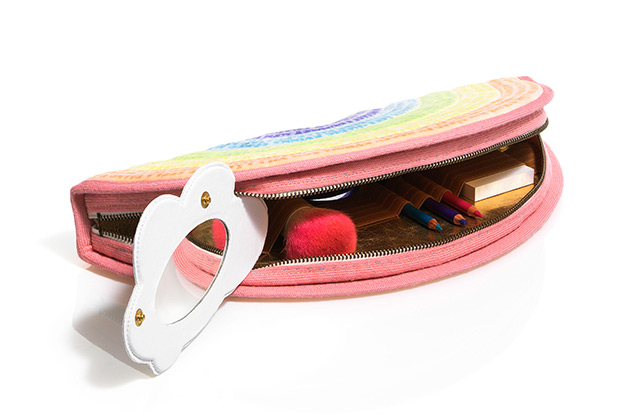 Handmade and printed clutch bag, text from authentic personal ads.
Far and away was my work in a restaurant. Long lasted the busride in the morning. Best day for the trip was Wednesday – the newspaper published the personal ads. I had everyone at work giggling at the often ingenious cleverness of the longings. One Wednesday I was on a plane to stockholm. I passed the time reading the ads intensly. Occasionally marking someones extra special wish for a cinnamon dark millionaire. Never noticed the interest from the young man next to me – until I was getting off with my tiny bag. "Let me carry that one for you!" Ok?? "What were you doing in Copenhagen? Do you work or study? Prefer cats to dogs? Are you taking the express transfer? We could make company!" When he had to await his luggage I was lucky to escape. "See you at the station! ….tation!....ation!" Sometimes you find yourself at a stiff party. It is then a comfort holding something in your hand. The ads are dreams full of hope and desire. They all seek for perfect happiness. Giggle, contact and comfort makes the recipe for the ultimate clutchbag.
---
"desktop"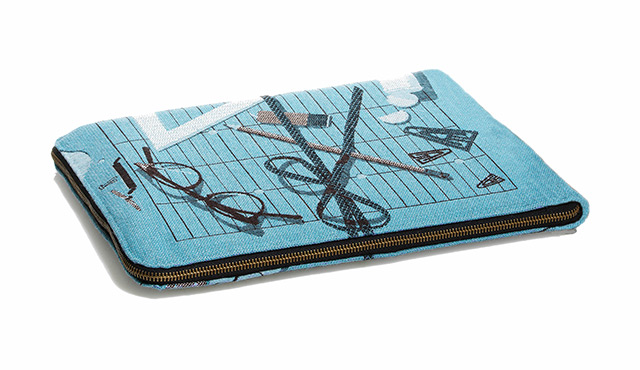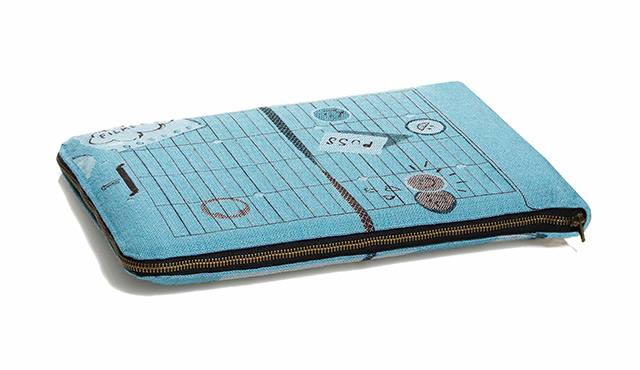 Jacquard woven wool bag.
All autumn was a struggle with carpenters and electricians. My bathroom was under renovation. The handymen did as they felt, worked whenever they wished, were kings of my castle. One morning they managed to work for ten minutes before they shouted they had to go get something from the car "we will be right back!". I waited. They didn´t return until the day after. What ever happened yesterday? I asked. "Wha´?" Well you just evaporated kind of? "Oh, that, eh yeah – it was all too difficult!" there were many e-mails back and forth. No one wanted to agree. I didn´t have my own computer, printed all the emails to read at home. If I didn´t read, the heavy stack was brought back to school again. Every day for 8 months. Bought myself a folder. It was boring to look at. Dull. Whithout personality. I wished for one more expressful, that would be fine to leave out on my desk. Since most people keep their important documents in a computer, the final product is a computer bag in shape of a folder.
---
"Curl"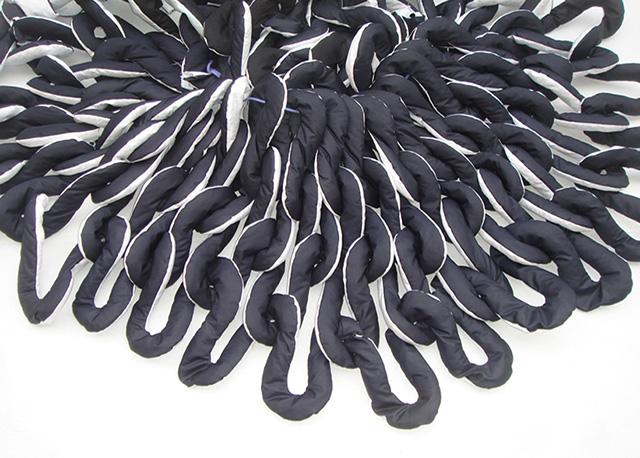 Pleated down filled shapes.
Far from the flat fabrics traditionally used for winterwear, this inside out turnable material take its colors from the winter loving penguin of the south pole.. It appears to be knitted but is somehow pleated.
---
"Wear n tear"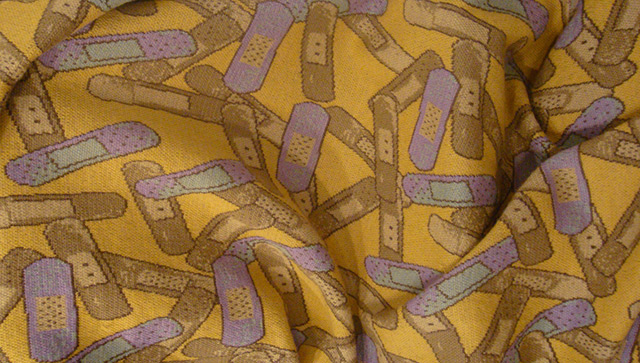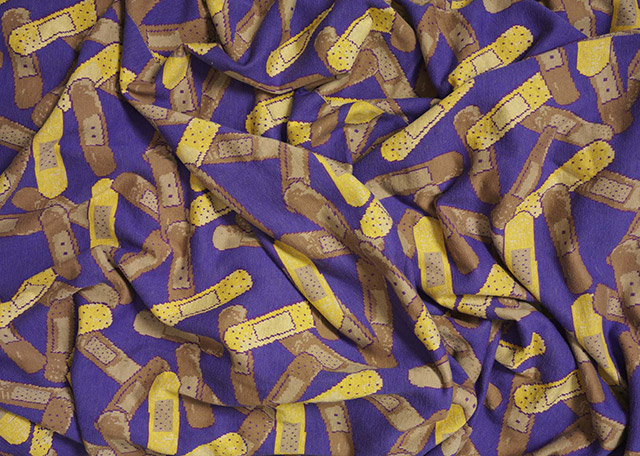 Knitted woolen fabric.
A knitted material for a tight dress or a loose sweater – wanting to create a pattern consisting of the things that sometimes adornes our bodies weather we like it or not - such as scars, moles and bruises – the band aid was the answer. The fabric could also work as a blanket.
---
"And there where flowers"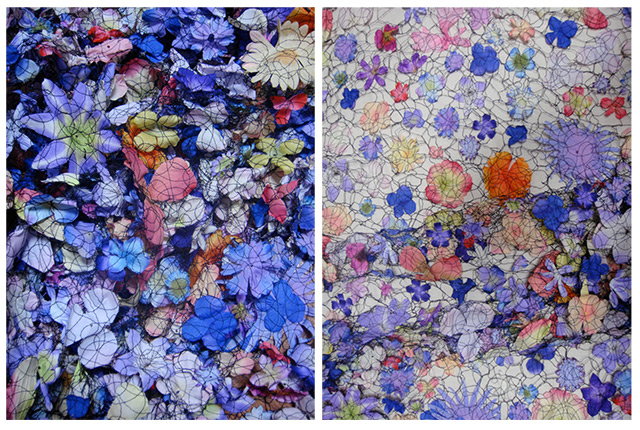 Chemical lace - cotton flowers and embroidery.
When designing this fabric I thought of the flower patterns in the laces I often see.
The flowers are caught in the spider web of the black embroidery, creating a sheer see through material.
---
"yanmamba"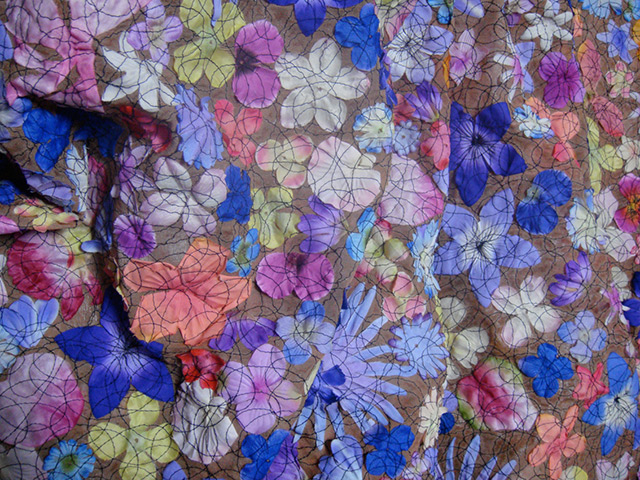 Chemical lace - cotton flowers, embroidery on silk.
Since this chemical lace was created in Japan, the base fabric uses the color from the "yanmamba girls", the young women in Tokyo who in summer imitate beach babes from LA and therefor use very heavy, deeply tanned foundation and yellow wigs.
---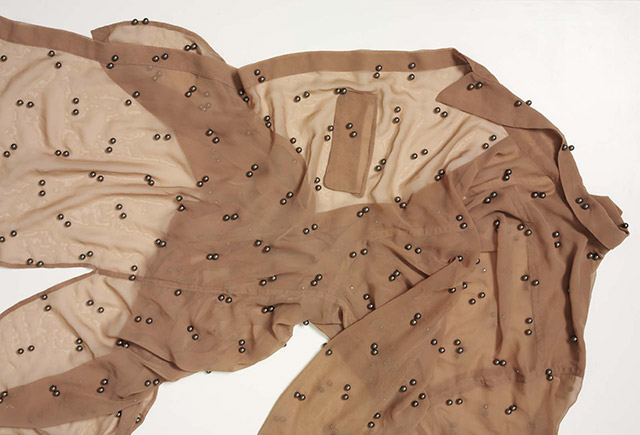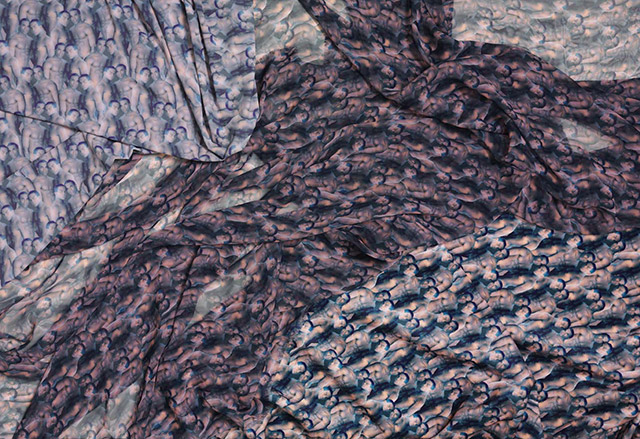 ---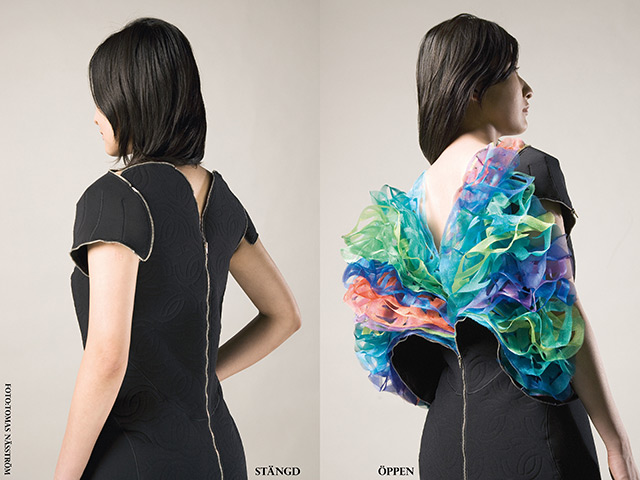 LittleBlackDress.
---
Samples.